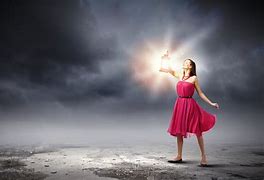 Light Bearer
Read Count : 25
Category : Poems
Sub Category : N/A
Ridding thyself of anger.
Becoming less of another.
TO yourself, a so called stranger.
It's time for departure.

It's written in scripture.
Upon a picture.
Inside the mixture.
Of many a color. 

Happiness in it's valor.
Waiting for you, the taker.
With its allure.
Pulling you in, more and more.

Looking in the mirror.
Your fear.
Will disappear.
As long as you remain a believer. 

Keep this demeanor.
Don't become meaner.
Be a listener.
Don't call yourself a loser.

Be a fighter.
A warrior.
A light bearer.
Bringing hope for the fewer.