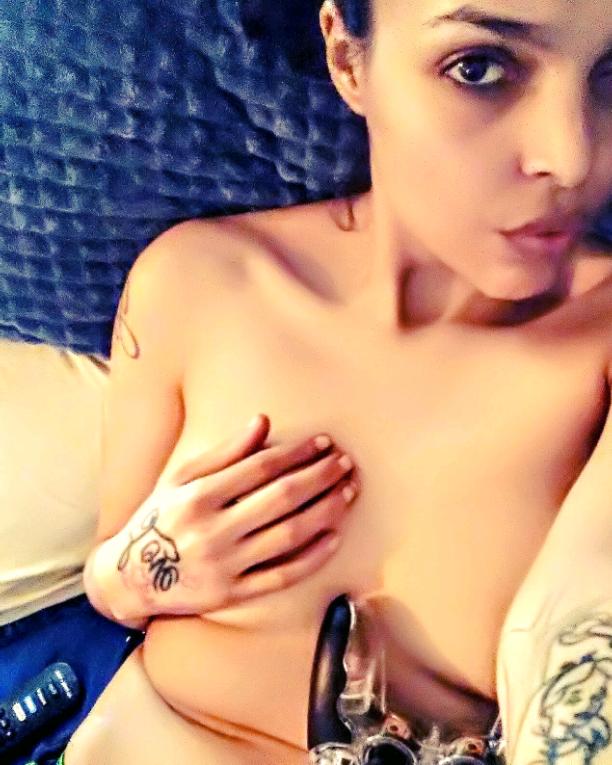 Category : Adult
Sub Category : Erotic
     I answer the door wearing nothing but my panties, yet these particular ones are grey with a red trim. Writing upon them that say Brazil with a heart on the right side. Yet, my hair is the only thing covering my nipples so my breast arnt completely exposed. 




    As I begin to say "excuse me I was just--" and before I could finish you enter pinning me up against the wall.  You kiss me, gently your tongue messages mine for that moment you deep kiss me. Slightly bitting my bottom lip as you pull away. 




    My body starts to tingle and I feel my nipples getting hard. I say "follow me!" as you begin to follow me to my room, I noticed you begin to stare at my ass. Looking back I noticed your face getting blushed as I chuckle and say "sit on my bed." 






     As I put one leg over and sits on your lap I lean in kissing your lips I gaze into your eyes and say "te quireo!" As I slide your shirt off and continue to kiss your lips down your neck as my right hand grabs your chest messaging your nipple with my numb making hard for my tongue..  






     I continue to make my way down as I place my lips upon your nipple and begin to play with my tongue as I suck and softly blow.