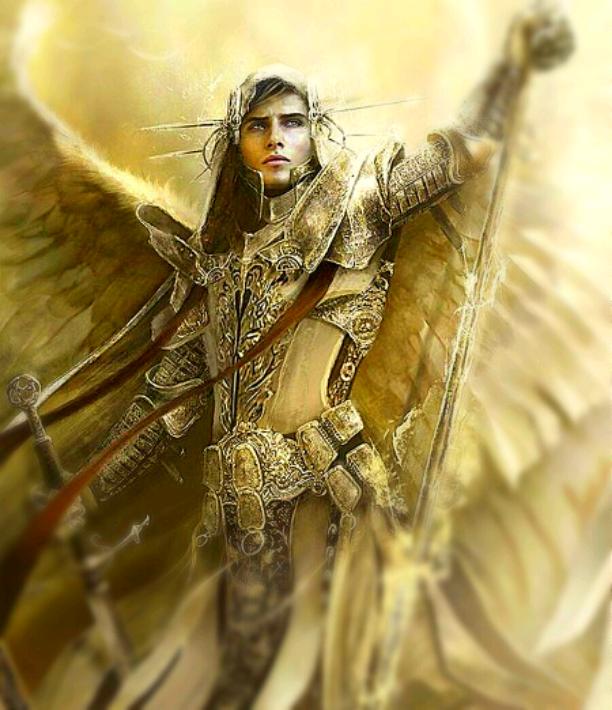 Category : Poems
Sub Category : N/A
There once was a man he was praying on his knees. As doing this a figure approached the man.The man open his eyes and saw armor boots then, the man lifted his head and saw a figure with white bird like wings.




This being of light was dressed in Greek armor. He held

a sword in his right hand, and a flower in his left hand.This all powerful being spoke to the man. " I' am Raphael

I serve my Father, I'm hear to help you."




The man was in awe of this being of light. 

He did not have anywords to respond back with.The man felt like he was in a dream. 

This felt very surreal to the man. 




Then Raphael spoke again "I heal things and give comfort from my Father's love." After this powerful being said these words he picked up the man. Raphael gave him a kiss and touch the mans forehead with his hand, a strong powerful white light glowed from Raphael's hand.  The white glow, 




glowed all around the man's head then the man's worries, fears, and pain went away. Then this heavenly being ascended into the clouds the man looked to the sky in awe and cried. Tears ran down the man's cheaks he was happy he felt healed and had a clear mind.