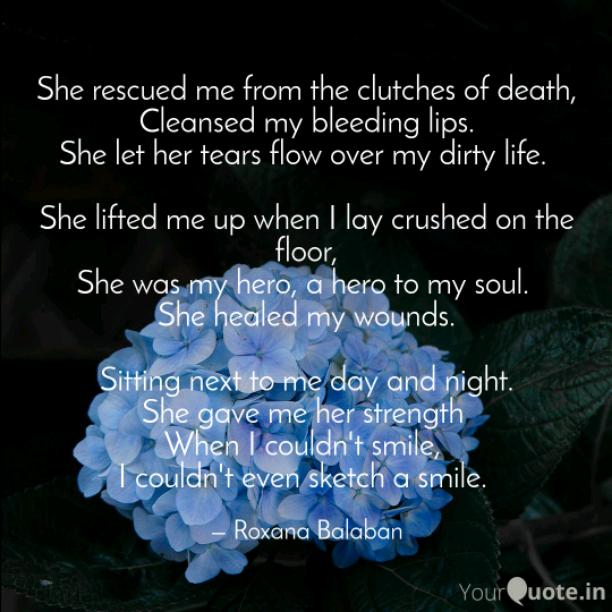 Heartache
Read Count : 38
Category : Poems
Sub Category : N/A
She rescued me from the clutches of death,

 Cleansed my bleeding lips. 

 She let her tears flow over my dirty life.  




She lifted me up when I lay crushed on the floor,

 She was my hero, a hero to my soul.  

She healed my wounds.

 

Sitting next to me day and night.

She gave me her strength 

When I couldn't smile, 

I couldn't even sketch a smile.  




It was the coat I wore my emotions with,

 It was the water flowing through my broken feelings.




  It was the only heart that made my heart beat at the same rate.  

Her love was the doctor who healed me, 

And her kiss was the pill she prescribed

 For my heartache —

 When I missed her so badly.