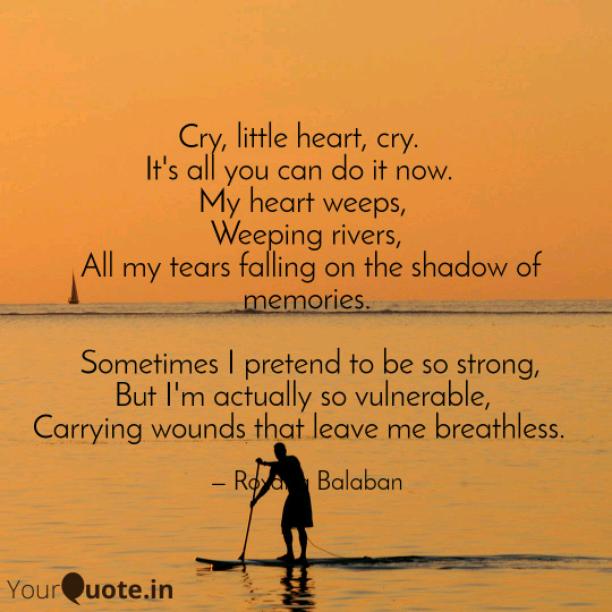 Category : Poems
Sub Category : N/A
Cry, little heart, cry.  

It's all you can do it now.  

My heart weeps, 

Weeping rivers,

 All my tears falling on the shadow of memories.




  Sometimes I pretend to be so strong, 

But I'm actually so vulnerable, 

Carrying wounds that leave me breathless.  




Cry, big heart, cry.  

Cry harder,

 Let rivers of tears flow over. 




Sometimes I say I don't care 

When I care the most.  

Homeless soul, 

Looking for a heart in which I can rest.