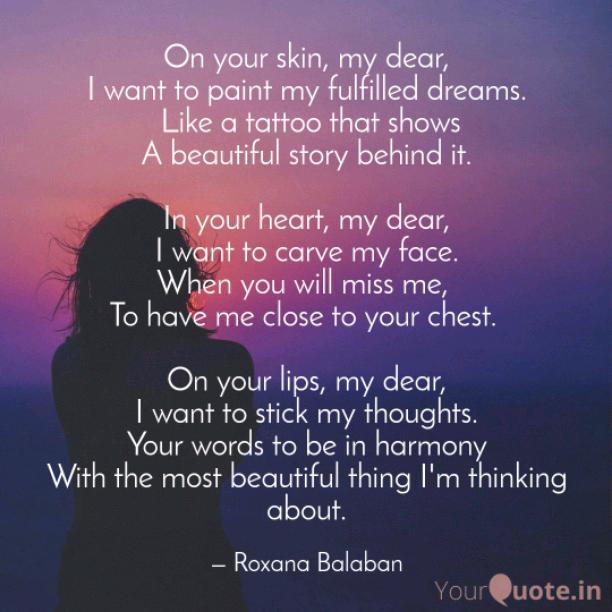 On Your Skin
Read Count : 19
Category : Poems
Sub Category : N/A
On your skin, my dear,

 I want to paint my fulfilled dreams. 

 Like a tattoo that shows

 A beautiful story behind it. 




 In your heart, my dear, 

I want to carve my face.

When you will miss me, 

To have me close to your chest. 




 On your lips, my dear, 

I want to stick my thoughts.

 Your words to be in harmony 

With the most beautiful thing I'm thinking about. 




I would like to be the first call you make, 

The first message you send.

The first steap you take,

The first person you will miss in your cozy mornings.




  Tell me more than a greeting, 

Give me more than a kiss on my cheek.

Give me your protection,

Give me all that you need to receive.