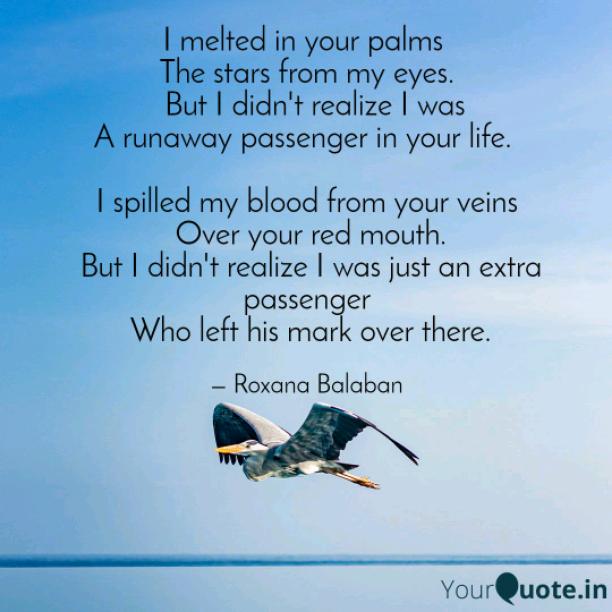 Passenger
Read Count : 36
Category : Poems
Sub Category : N/A
I melted in your palms 

The stars from my eyes.

  But I didn't realize I was

 A runaway passenger in your life.  




I spilled my blood from your veins

 Over your red mouth.

 But I didn't realize I was just an extra passenger

 Who left his mark over there.




  I imagined a life for two, 

The fluff of pillows that drew our hair in white,

But I did not imagine that I would be 

The passenger who will stay the least. 




 I clothed you with the most sincere thoughts,

 Waiting for the right dance to make our wings grow, 

But I did not want to believe that we are 

Just passengers in the lives of others we love.