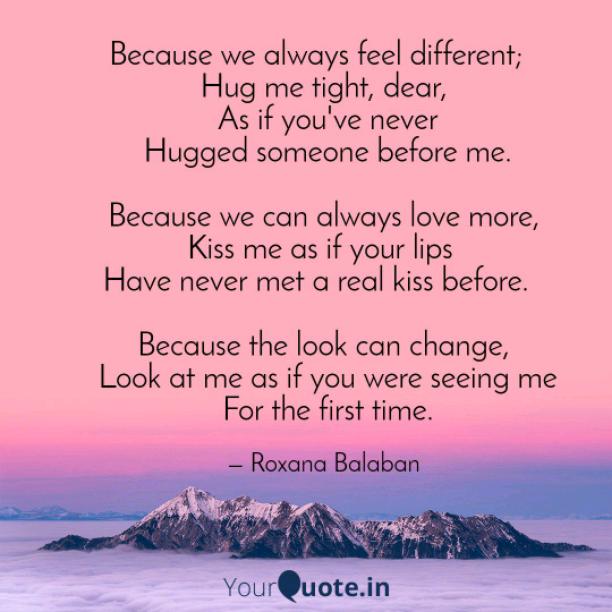 Feel Different
Read Count : 71
Category : Poems
Sub Category : N/A
Because we always feel different;  

Hug me tight, dear,

 As if you've never

 Hugged someone before me.




 Because we can always love more, 

Kiss me as if your lips 

Have never met a real kiss before.  




Because the look can change,

 Look at me as if you were seeing me

 For the first time.




  Because love always has a name, 

Call me using your last name. 




 Because love has a beginning,

 Love me as if your love

 Could never meet the ending.