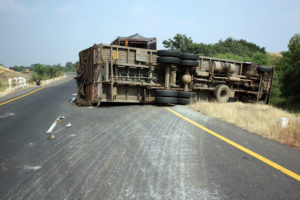 Helping Victims Of Rear-End Accidents In Boca Raton
Read Count : 15
Category : Blogs
Sub Category : Miscellaneous
A rear-end accident is where one vehicle strikes another from behind. While there are various types of automobile accidents, the most common type of motor vehicle accident is rear-end. According to the National Transportation Safety Board ("NTSB"), there are over 1.7 million rear-end collisions across the United States each year. That's an average of more than 4,600 crashes per day. These accidents account for nearly half of all accidents, and more than 20% of commercial motor vehicle accidents.

Consistent with the national figures, here in Boca Raton and throughout Florida, rear-end collisions are common, often with devastating results. If you or a loved one has been injured or killed in a rear-end car crash in Boca Raton, Florida, you need a Boca Raton car accident attorney with extensive experience handling rear-end accidents. At Boca law, We help victims get the medical attention they require and the money they deserve. 

Common Causes of Rear-End Car Crashes 

Most rear-end car crashes are avoidable had the rear-most driver exercised diligent and reasonable care in the operation of his or her motor vehicle. Some common causes of rear-end accidents include:
•	Speeding
•	Distracted driving
•	Aggressive driving 
•	Drunk driving
•	Not paying attention or keeping a proper lookout
•	Ignoring traffic signs 
•	Failing to safe distance between vehicles
•	Hazardous weather conditions which may prevent safe stopping
•	Defective Vehicle 

While advancements in technology such as collision warning systems and autonomous emergency braking could avert many of these accidents, and likely will in the future. Today, however, most cars aren't equipped with this technology, and drivers must constantly remain alert, allow adequate space between vehicles, and adjust as necessary to maintain a buffer zone. Under most circumstances, failing to do so is negligent, and the responsible driver is liable for any bodily injury or property damage that results.

Damages in Rear-End Car Accident Cases

Some common types of damage awarded in rear-end accident cases include:
•	Reimbursement for medical expenses incurred
•	Compensation for projected ongoing medical care bills, therapy, and other treatment
•	Compensation for salaries lost due to the injury
•	Compensation for projected future loss of income
•	Property damage
•	Intangible damages, like pain and suffering

Talk to an Experienced Florida Car Accident Lawyer

Although the rebuttable presumption in a rear-end collision lawsuit benefits the injured victim, it also presents legal complexities that not every Boca Raton car accident lawyer has the knowledge to successfully navigate. When a case involves aspects without the ordinary, whether in the specifics of the accident itself, in the law, or in the type of evidence required to prove your claim, experience counts.

Car Accident Attorneys at Boca Lawhave spent the past decade handling personal injury claims on both sides of the courtroom. They put their extensive knowledge of personal injury law and the inner workings of insurance companies and their lawyers to work for victims who have been hurt in car accidents and other negligence-based accidents.