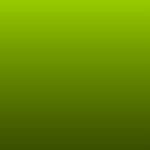 Runaway From Home
Read Count : 17
Category : Poems
Sub Category : N/A
So I ran away

Wanted to get away

Left the past behind

To find

A new place to live

Somewhere else to exist.




Found an open door

Fell for its allure 

And got a meal

Made a deal

Got a room and a bed of a dame

And played on a console game.




Then you found me

You lay beside me

Convinced me to come back home

Koz ya felt all alone

Without my company

You were so lonely.




So we walked down stairs

Left that lair

To see another person removed

Being wheelboroughed 

Because they were so fat

Like a big round lazy cat.




We decided to make tracks

But before we got back

You decided to run

Dodging cars for fun

On a dangerous street

Giving me the creeps.




Felt so bad I ran away

Felt worse seeing you run

And nearly die.