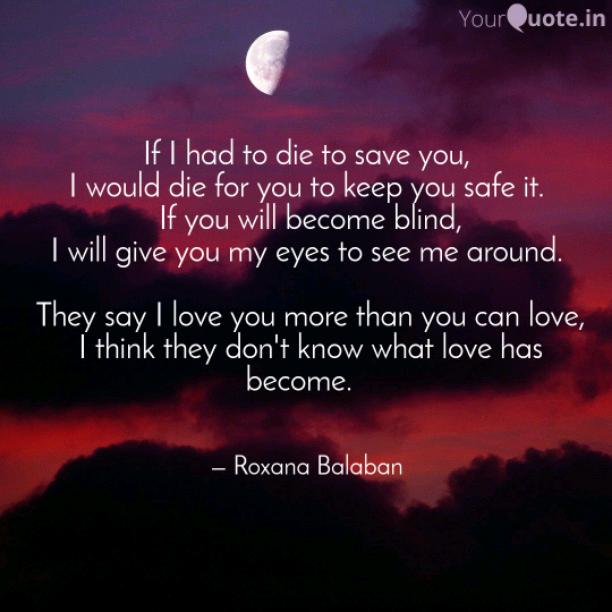 If I Had To
Read Count : 35
Category : Poems
Sub Category : N/A
If I had to die to save you,

 I would die for you to keep you safe it. 

 If you will become blind,

 I will give you my eyes to see me around. 




 They say I love you more than you can love,

 I think they don't know what love has become.  




If I had to move away to let you be happy, 

I would go even if I will miss you 

In every movement of my bleeding heartbeat.




  If I had to rebuild you from me, 

I would fall down to build you up

 From my crystalline tears.  




If your happiness meant my tears, 

Then I would cry all my emotions, 

Knowing that you are happy

 Even without me...