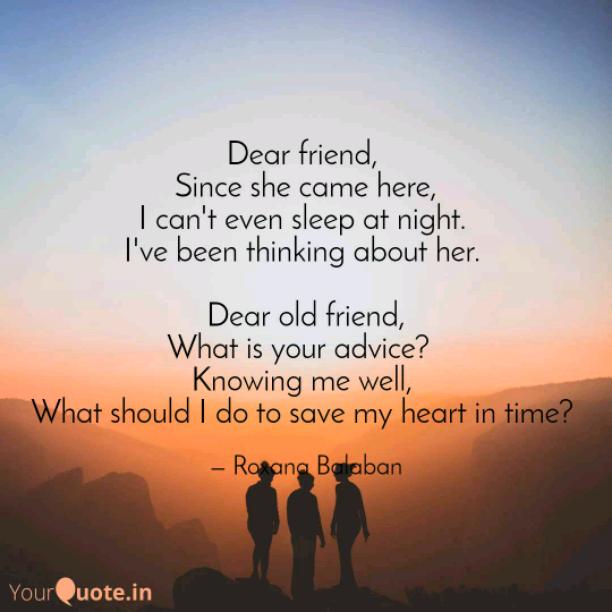 Dear Friend
Read Count : 46
Category : Poems
Sub Category : N/A
Dear friend, 

Since she came here,

I can't even sleep at night. 

I've been thinking about her. 




 Dear old friend, 

What is your advice?  

Knowing me well, 

What should I do to save my heart at time? 




 I haven't found out her name yet, 

But every time she passes by, 

All the flowers bloom behind her beautiful hair.




  Everyone talks about her,

 And they talk and talk...

 But when she starts talking, 

They freeze their words to stop.




  Dude, have you ever been in love?

 When she smiles, my lips burn.

I think Hope is her name, 

Because she made me fall in love again.