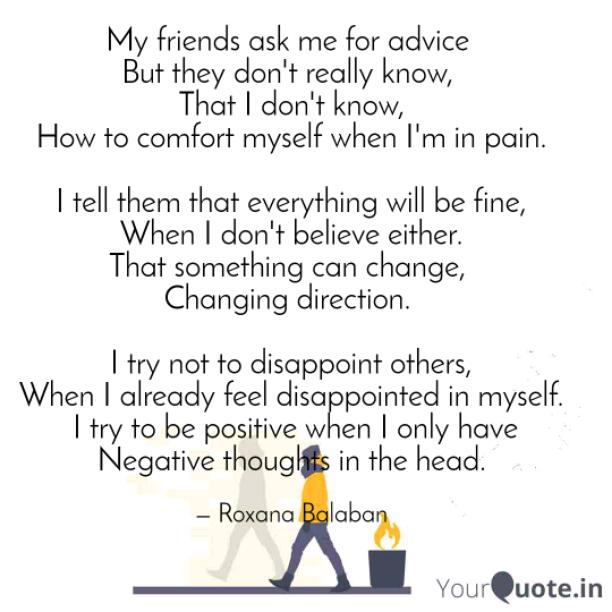 My Friends
Read Count : 57
Category : Poems
Sub Category : N/A
My friends ask me for advice 

But they don't really know, 

That I don't know,

 How to comfort myself when I'm in pain. 




 I tell them that everything will be fine, 

When I don't believe either.

That something can change, 

Changing direction. 




 I try not to disappoint others, 

When I already feel disappointed in myself.

 I try to be positive when I only have

 Negative thoughts in the head.  




I always tried to be the best, but I failed.

  I know that enough will never be enough

 For the people who judge me. 




 Any man can be wrong, 

Every woman get broken sometimes,

 Try to understand that, being tolerant.