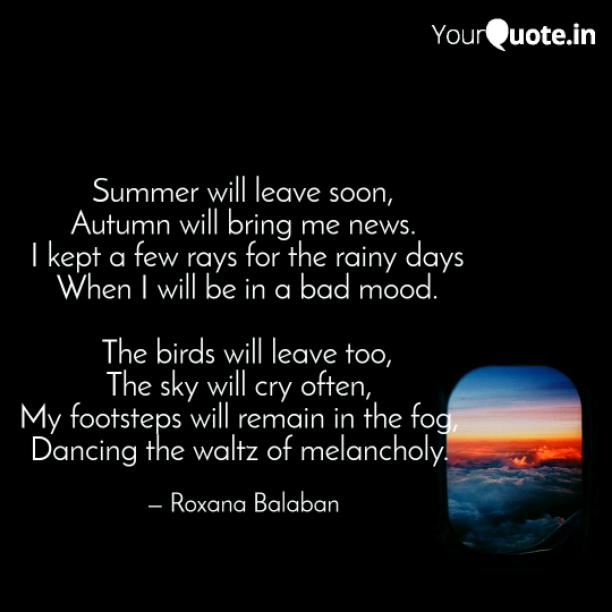 Summer Days
Read Count : 57
Category : Poems
Sub Category : N/A
Summer will leave soon,

 Autumn will bring me news. 

 I kept a few rays for the rainy days

 When I will be in a bad mood.




  The birds will leave too, 

The sky will cry often, 

My footsteps will remain in the fog, 

Dancing the waltz of melancholy. 




 It is the last month of summer,

 I will miss the heat.

 I have to change my wardrobe,

 The cold days will fix my heartbeat. 




 The shadows of the days

 Will make the night longer.

 The colors of the trees

 Will mix with my sad feelings.