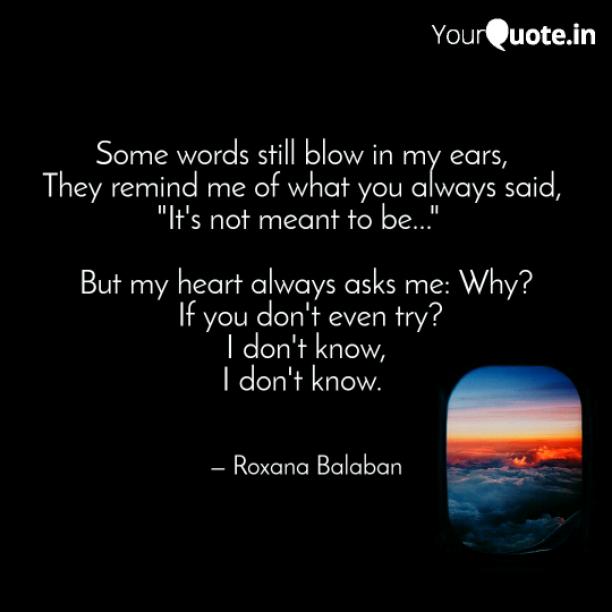 Some Words
Read Count : 53
Category : Poems
Sub Category : N/A
Some words still blow in my ears, 

They remind me of what you always said, 

"It's not meant to be..."  




But my heart always asks me: Why?

  If you don't even try? 

 I don't know, 

I don't know. 




 I traveled alone

 Even though I bought tickets for both

And I finally woke up in the deserted station,

 After a life, traveling without you.




  Some memories haunt me even when,

 When you are away and I feel alone.  

But the flames of my heart are still burning,

 Burning inside me, dear.