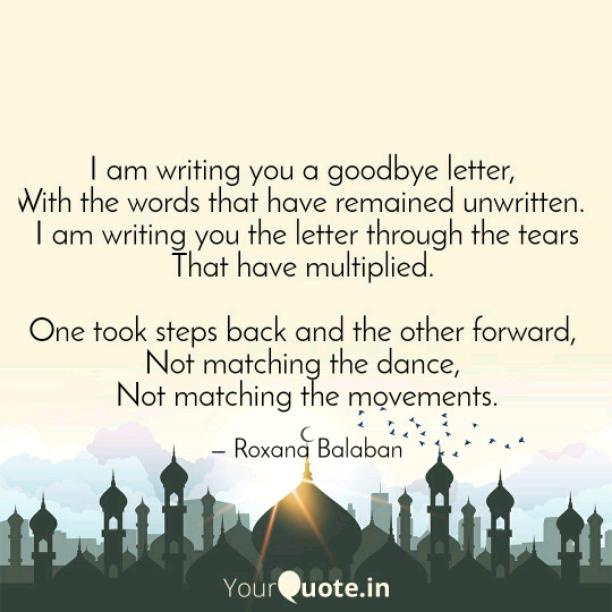 Goodbye Letter
Read Count : 53
Category : Poems
Sub Category : N/A
I am writing you a goodbye letter, 

With the words that have remained unwritten.  

I am writing you the letter through the tears

 That have multiplied.  




One took steps back and the other forward, 

Not matching the dance, 

Not matching the movements. 




 One loved more when the other stopped,

 One cried more while the other laughed. 




 One lost his temper to let the other win,

 One believed in words, 

The other in attitudes.  




I don't want to know until the end, 

What place I had in your lonely days,

 When you called me in the middle of the night 

To tell me that you already miss my mouth.