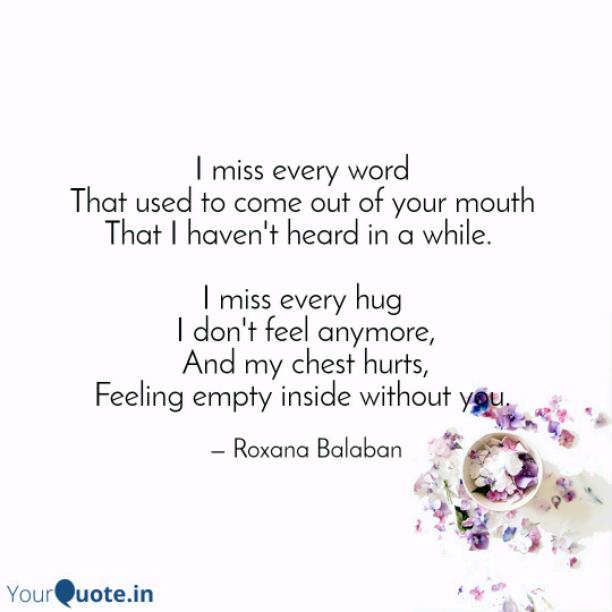 Missing You
Read Count : 59
Category : Poems
Sub Category : N/A
I miss every word 

That used to come out of your mouth 

That I haven't heard in a while.  




I miss every hug 

I don't feel anymore,

 And my chest hurts, 

Feeling empty inside without you. 




 I miss every kiss

 I no longer receive from your soft lips.  

And all our memories make me think

About why the relationship broke up.




  I miss every tender touch you gave me,

 Everything I once had, 

I want to receive it. 




 I miss you being here, 

So close to me.  

The sound of my heart

 Is now the sound of missing you.