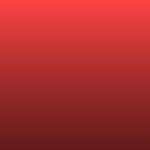 Category : Poems
Sub Category : N/A
I look up at the sky, 
Up above so high,
Surrounding the moon,
Are stars in the night.
They twinkle and shine,
Oh so bright, 
Just like your eyes, 
When they meet mine.

I look up at the clouds, 
All fluffy and white,
Though the appearance is changed, when comes the night.
Perhaps it's just the change to dark from light,
But it reminds me of you, as you glow at this time,
Not literally, of course,
But at night you give off more of an attractive force.

My love, you are special,
And smart you are indeed, 
You comfort me, 
In my times of need. 
You love me, 
It's true,
I realize you do,
My only response to that,
Is I love you too.