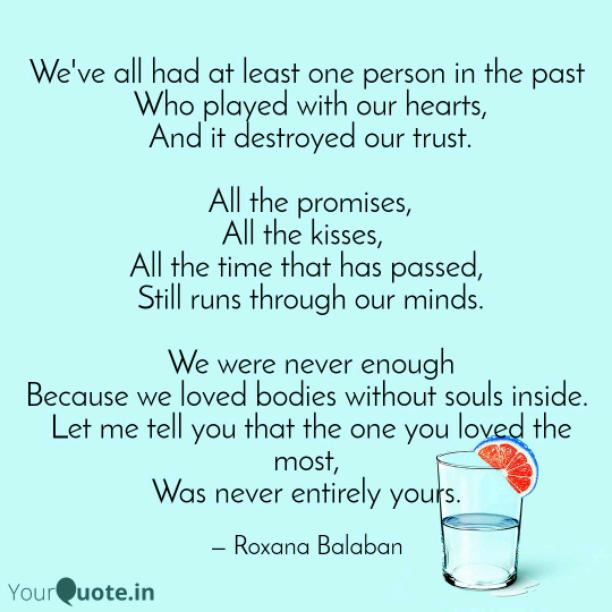 One Person
Read Count : 43
Category : Poems
Sub Category : N/A
We've all had at least one person in the past

 Who played with our hearts,

 And it destroyed our trust.




  All the promises, 

All the kisses, 

All the time that has passed,

 Still runs through our minds.




  We were never enough 

Because we loved bodies without souls inside.

 Let me tell you that the one you loved the most,

 Was never entirely yours. 




 And now you remember the words,

 The smell of her breath, 

The crazy nights when she leaves you breathless.




 And maybe now someone treat her

 The way she treated you.

Will try to get back to you, 

But will be better for you to let her out of your life.