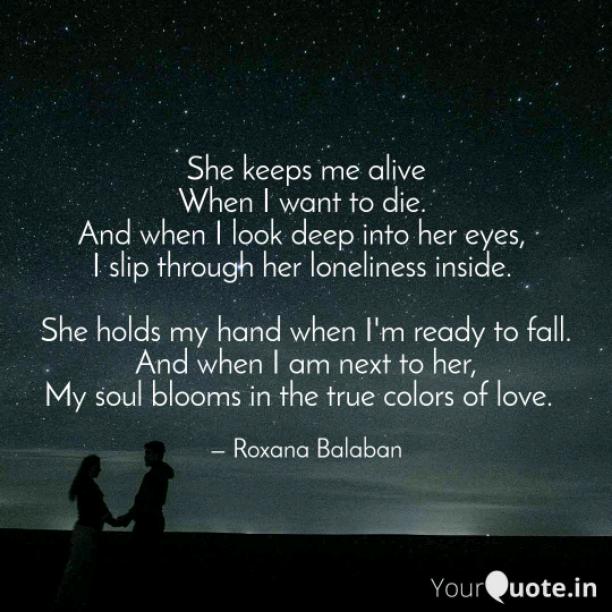 Category : Poems
Sub Category : N/A
She keeps me alive

 When I want to die.  

And when I look deep into her eyes, 

I slip through her loneliness inside. 




 She holds my hand when I'm ready to fall. 

 And when I am next to her, 

My soul blooms in the true colors of love.  




Even though I know

 She can't always be here,

 I would like to use the right words 

That could conquer her feelings.  




No one can make my heart beat so hard.  

No one can make me dream 

With my eyes open in the middle of the night.