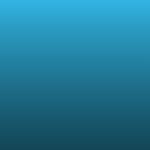 Category : Poems
Sub Category : N/A
When the hour falls, and the time is up,

I want you to know this.

You are the one who teach me how to be strong,

You always guide me every time i fall,

Every minute and every hour,

You're always there for me to comfort.

You are my joy in every of my sadness

You are the teardrops everytime i cry,

You teach me how to be positive,

You're the one who taught me to be strong.

I knew it, you are the only one who feels that I'm not alone.

You lift me up when i fall down,

You gave me hope 'cause you have believe in me

You're always there when i need you the most.

But now i really know,

That my favorite person is gone.

Is it too late now to say thank you

For all you're given to me,

For all the things you've done with me,

Always there by my side,

Never failed to loving me in my worst side.

I will still never forget your name, your doings in everyday.

I will keep our memories, promises and swears

Cause your name is permanently craved,

In the middle and center of my heart.