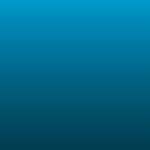 To Our Writing Community, My Family.
Read Count : 99
Category : Blogs
Sub Category : Motivation
I've been writing on this app for almost a year now. When I first got Writer's Outlet, I thought it was just going to be another one of those apps that I would use for a bit and get bored of. I was looking for a platform to pour all my emotions onto. I was bored that day, and I felt inspirational. So, I looked for a writing app. I found Writer's Outlet. It looked interesting compared to all the others, so I installed it. My first writing was an informative couple of paragraphs based on immaturity. I had no idea what else to write about, as I was only used to writing essays for school with a specific topic and a passage to go with it. I was always the top writer at school, and I wrote a few small stories at home, but when I found this app all that changed. I became familiar with the icons quickly. When I pressed the "Next" button though, and saw that I could share my writing with the whole Writer's Outlet Community, AND choose a topic, I was ecstatic!! I'd never shared a writing with people other than my classmates before. I posted my first writing, and when I saw that there were comments, and a way to rate it, it made me even happier. This app grew on me, I started writing new things everyday. I loved that I could read other people's writings as well. I've learned so much from the other writers. Not only did the other writings inspire me, but they motivated me to look deeper inside myself, and truly put everything into each and every writing. I started to write poems, and tell short stories about funny, exciting, and even the not so great things I've experienced. This app has provided me with a safe platform to share my creativity, and I couldn't be any more grateful for that. Everyone on here is so kind hearted and very well educated. I can be myself and no one will judge me for it. I can write and get honest feedback. I can ask for help with real life situations, and find exactly what I'm looking for. Jared, if you're reading this, you've created a beautiful community, and I wouldn't trade it for the world. In this short time you've all become my family. And I thank you all for that.