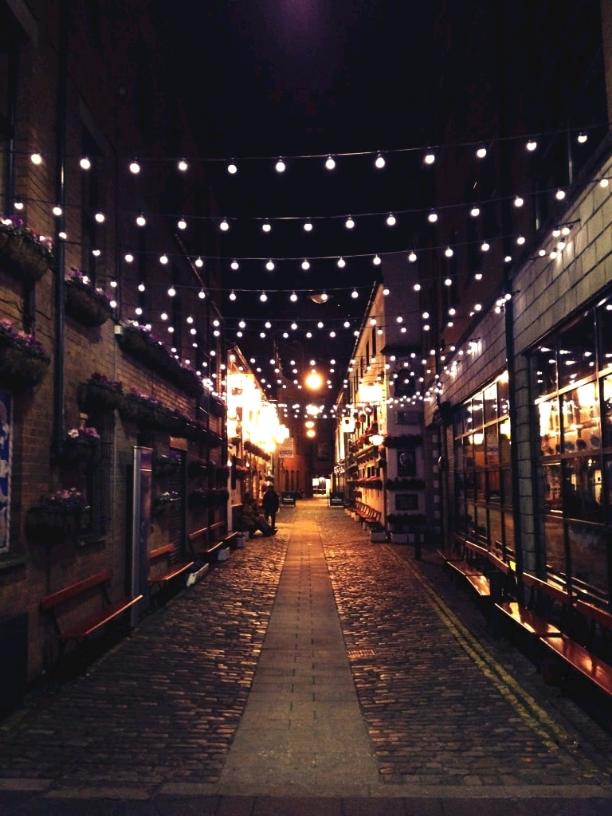 Walking Down
Read Count : 31
Category : Poems
Sub Category : N/A
Walking down empty streets, 

I saw your soul stripped, 

Dancing in others hands. 




The shadow of the mountains 

Covers the facades of the houses, 

And I remain in the middle of the road, 

Losing myself just to find yourself.




 The day dream turns into a nightmare 

On a cold winter night, 

Where there is no one to save me.




 Lord, how small I feel, 

Crushed by the selfishness of this filthy world. 

Another destination, 

Faces that I do not know,

 Revolve around me as an unknown ritual.




 How difficult is loneliness

 When no one is there to understand, 

The changes you have to go through

 To find again yourself. 




I wanted to go back, 

But I did not recognize the road, 

As if someone else in my place 

Would have traveled the kilometers, 

The distance up to here. 




I wanted to talk to you,

 But you were too busy 

Talking to someone else that you met here. 




I did not think that the dream of being with you, 

Will have an expensive price. 

Alone, lonely, broken heart.

 I want to go back, 

But I can no longer find 

The access to the old path.