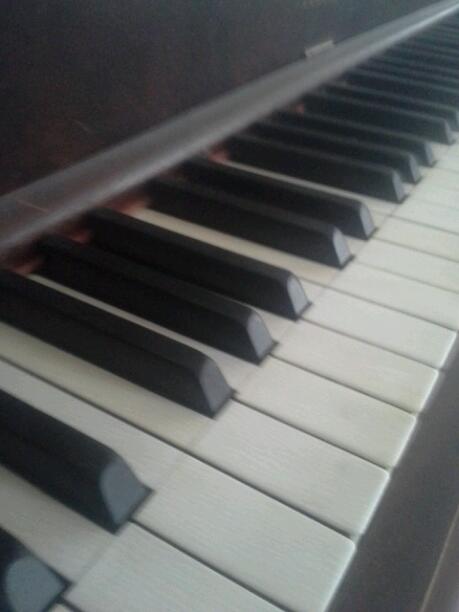 Courage-Part 2
Read Count : 8
Category : Stories
Sub Category : YoungAdult
As Bianca opened her door to say hello, she paused in the doorway. She heard her mother crying. She was suddenly overcome with a wave of anxiety. She had never heard her mother crying before. 

She tiptoed down the hall, and walked into the kitchen. She tried to say:
"What wrong, mum?" 
But no sound came out of her mouth. 
It was as if she lost her voice box like a toy. She mouthed the words, but no sound could be heard. 

She tried to clear her throat, but that didn't help. It only alerted her mother of Bianca's presence.

Her mother looked up. 
"Oh, hello dear. Why are you up so early?"
She was trying her hardest not to let her voice quiver. Bianca again tried to speak. No sound could be heard. 
"Honey, I asked you a question. I expect you to answer it."
Bianca began to panic. If she could not speak, how could she explain that to her mum?

So, she went to write it down. Even though her mother was now angry because she still hadn't spoken, there was nothing Bianca could do about it. 

She quickly scribbled: 

Help! My voice is gone!

Alarmed her mum said:
"Here, drink." She held out her water bottle.

Bianca drank it all, but she still could not speak. 

Her mother was beginning to panic. 
The next thing Bianca knew, she was at the hospital.