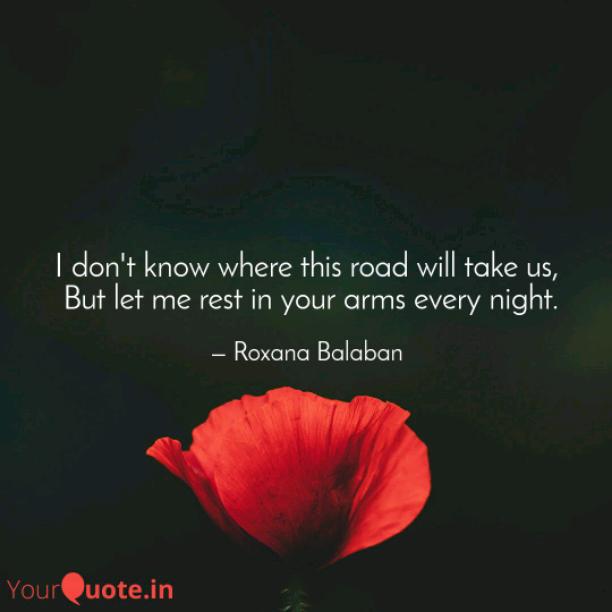 This Road
Read Count : 38
Category : Poems
Sub Category : N/A
I don't know where this road will take us,

 But let me rest in your arms every night.




  I can't make promises to you the heaven, 

But I want you to become the call you will make, When you need to talk to someone you trust,

 About anything that hurts your wonderful heart.




  I don't know what it will be like, 

The years I want to spend with you 

Until the last breath, 

But never let go of my hand. 




 Life is full of uncertainties, 

But my love is kept in the safe of my heart.

 I forgot the code my dear,

 Now I am completely yours.




  I don't know what will be tomorrow, 

But let's live long enough today,

 Kiss me as if my lips will complete yours.  




We will reach the end 

And then we will start again.

Our love remains 

Flowing through our veins.