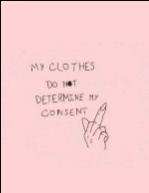 Imagine Corbyn Besson (part 18):
Read Count : 10
Category : Books-Fiction
Sub Category : Fan-fiction
Corbyn comes in first so he can see you, but when you didn't come downstairs he got worried and he checked our room and didn't see you so he went outside with Daniel to find you. Jack and Jonah look at Zach while Ayrrianna is looking in all of the bedrooms. Jonah asks Zach "What did you do to Y/N!!".  Zach looks at them and says "I nothing to Y/N". Ayrrianna checked every room besides Zach and Jack's room. When she opened Zach and Jack's room, she saw you naked and handcuffed to the bed and she said "Y/N!! are you okay".  She sees that you have tape over your mouth so she rips it and covers you up yells for Jonah. Jonah,  Jack and Zach come up and Ayrrianna shows them where you were.  

Jack looks at Zach and calls for Corbyn and Daniel to come to Zach's room. Both of them came to Zach's room and saw you handcuffed to the bed with no clothes on. Corbyn starts to push Zach and told him get the key now. Zach found the key and uncuffed you from the bed. You look at your wrists and cry and you called for Corbyn. Corbyn comes to you and sees that you got hickeys on you and the bed was wet. 

He asks you if "He sticked his **** in you". and you said "yes he did". Corbyn looks at Daniel and they both of them started to beat up Zach. You tell Ayrrianna to stop them. And she did.