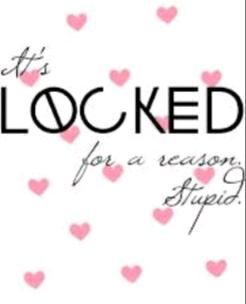 Imagine Corbyn Besson (part 17):⚠️Partly Dirty⚠️
Read Count : 10
Category : Books-Fiction
Sub Category : Fan-fiction
The next day the manager wanted to see Ayrrianna, Jonah, Jack, and Corbyn. Zach said "I will stay home with Y/N". Corbyn looks at Zach and says "If you do anything to Y/N you are dead when I get home". When they leave you go upstairs to change into your swimsuit. You lock the door behind you, you took of your shirt and had your bra on when suddenly the door behind you slowly opens. You look up to see Zach, you screamed "GET OUT NOW".  Zach looks at you and pushes you against the wall. You pushed him away, but he grabbed your hand so tight that he dragged you to his and Jack's room. 

                                 Zach's POV 
   I will have sex with you Y/N!! And I don't care if you are Corbyn's wife. I had a crush on you for so long that I wanted to have sex with you forever. And now here is my chance. End of POV. 

Zach throws you on his bed and hand cuffs you too the bedding . You try to get the hand cuff off but Zach grabs your wrist so tight that you feel the blood not flowing. He cuffs your other hand. He takes of your bra and pants and underwear off. He takes off his and sits on top of you. You scream "STOP ZACH". Zach did not stop and he kisses your lips and tapes your mouth so you can not call for help or yell at him, he gives you hickeys on your neck. Then he slowly goes down to your ***** but before you can kick him off he handcuffs your legs and you have a bar in between your legs and if you try to escape it makes your legs go wider. 

You move your legs and the bar makes you legs go wider. Zach goes back to your ****** and  he sucks on it. He slowly tries to put his **** in you but you kick your legs again. Zach looks so pleased that he saw how wide you made your legs go. He then he went in side off you and he goes so hard that he ripped off the tape and you moaned "s..stop". When you moaned alot more, he kept going till he hit your g spot and you both got wet and he forced you to keep kicking your legs. And you did keep kicking your legs, he was so pleased. He stopped and took a shower and what back downstairs when the front door opens and they all come in.