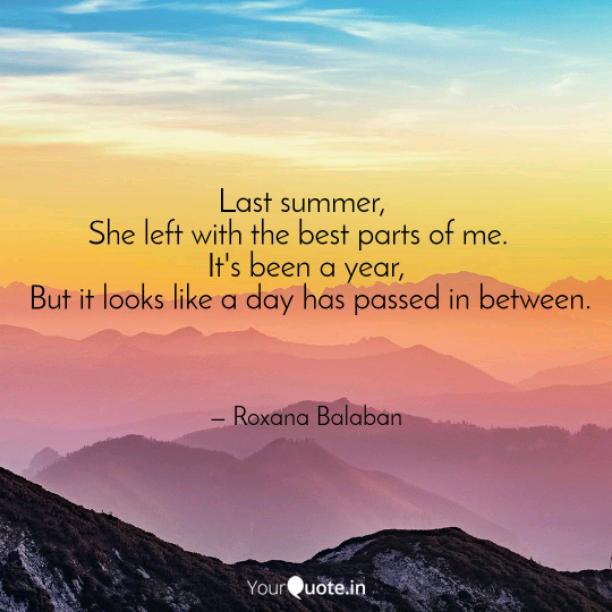 Last Summer
Read Count : 34
Category : Poems
Sub Category : N/A
Last summer, 

She left with the best parts of me.  

It's been a year,

 But it looks like a day has passed in between.




  Only those who still love someone 

Who has been gone for a long time, 

Can understand me,

 Without judging the feelings I have.  




Summer nights, 

Followed by cold nights.

  Summer days, 

Followed by rainy hugs. 




 Summer is over and with the summer, you left.

 I stayed like a call waiting, 

Waiting for you to attend.  




All the crazy summer nights, 

All the days have turned gray, 

I find it hard to believe that you are gone, 

And I am left here alone. 




 This summer has turned into the autumn of memories,

 The nostalgia of the good times,

Does not let me forget you.  

I want you in return.




Last summer you were here, 

Now it's winter everywhere,

Some good days never return.

Just a memory of them.