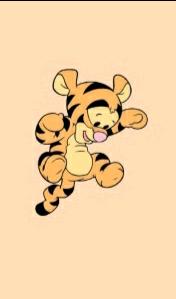 Imagine Corbyn Besson (part 14):
Read Count : 11
Category : Books-Fiction
Sub Category : Fan-fiction
The next morning you wake up and you see Corbyn up and say "good morning my beanie baby" Corbyn walks over to you and kisses you and say "good morning my buttercup princess". You smiled and got your clothes and took a shower. When you get down stairs you see all of the boys and sister eating breakfast. You say "good morning everyone".  Zach said "good morning mami".  You and Corbyn look at him in confusion. And that is when you speak up and say "um I don't know what you mean by that". Jack then says "go faster and harder".  Corbyn looks at you and sees you are upset but they just keep going even though Corbyn told them to stop. Then Jonah says "say my name Y/N".  You put your face in Corbyn's chest and you try to hold your tears in. And then Daniel says "say my name papi".  And then Ari starts making moaning sounds.   Corbyn takes your hand and said "let's go". And then you both go for a walk. Corbyn asked "are you okay". You look up at him with tears in your eyes and said "I don't like people who tease me because I have been bullied when I was little, they would tease me on short and many more I am and that is why I told you that I love you more then I love myself". Your tears keep coming down and Corbyn holds you tightly and says "I love you just the way you are and don't let them get in your head, you are my beautiful , amazing, caring,  sexy and very great in bed babygirl". You look up at him kiss him and say "I  love you just the way you are please don't change on my, you are my handsome,  caring,  loving, sexy and also great in bed babyboy".




You and Corbyn go to the beach and when the sun was starting to set Corbyn said "close your eyes".  You do as he says. And Corbyn geton one knee and he tells you "you can open your eyes now".  You open your eyes and you see Corbyn on one knee. He says "Y/N I want to be with you for the rest of my life so would you marry me". You start to scream "yes a million times yes I will marry you".