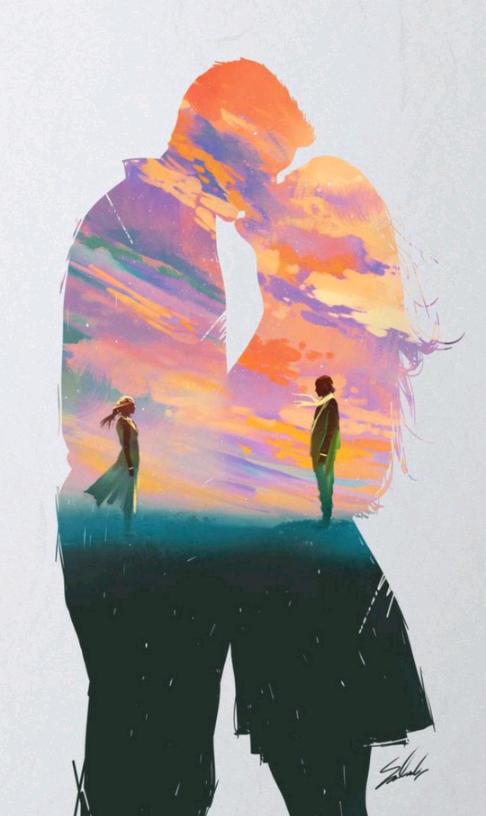 Last Time
Read Count : 16
Category : Stories
Sub Category : Romance
"This is not working, okay? You get me?"

Prashant closed the door and hurried towards the balcony. The door was still closed yet he could hear her clearly. Her qualms, her dejections, her expectations, everything was ringing in his ears. 

He quickly lighted up a cigarette and sighed as he took the first drag. He rubbed his hairs and looked away. The sun was setting behind the skyscrapers. The sky was scattered like a canvas were million colours were smudged and named as a painting. He was clueless of what was happening. Did she deserve this? Obviously, she wasn't someone who deserved a monster.

"I need to end it. Anyhow" he left the cigarette and walked outside.

The home was no longer a home now. Trisha left with a note sitting over the floor, unattended.

"I'm leaving Prashant...I guess we were fated this way"

He stood there. A smile on his lips as he crumbled the paper and threw it away. The door closed behind him, the engine roared and he was there feeling the wind crossing his face.

The road was roughly 20 minutes when he finally stopped near a deserted place. He got off and walked closer towards the gate.

"I still miss you....Meera"

He stared, and got over his knees. He waited, she didn't speak a word.

"You are still silent? Even now you won't say anything? I'm sorry...I love you. I always did. But alas... I lost you"

He stood up, and without turning back, he left. The flowers shined there. The lightening flashed and the name was visible over the tomb.

"Meera...."