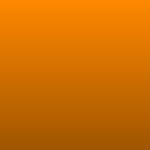 Sunstone Initiative
Read Count : 88
Category : Diary/Journal
Sub Category : N/A
   Some of you have been asking me about what the Sunstone Initiative is. To understand where the initiative know that I had been working on one of my stories and a part of my story hit me. The character in my story, based of a shadowy reflection of myself was taking care of children in a way nobody had done. Putting the criminal elements aside, I wondered if it was possible to build something so magnificent. I was stunned whenever I figured out, what it would take to build something to such a mess of massive level. It would cost of 8 million dollars for what I'm looking for.


   As I dug further down and deeper I realized the problem in our foster care system is reflected in the care of the transition between the home that the child is taken from and the home they are given to in most instances. The initiative, serves as that transition as an organization who is sworn to taking care of the foster youth, in a healthy, manageable, and systematic environment unlike the standard environment a person's home can offer.

Foster Care and Residece
Independent Education and Classes
Health Clinic
Job Assist and Placement
Year Around Camp

   This is the basic layout, but the hidden gem is encouraging our residents to work in order to help generate income which can be used to give the children financial headstarts and offer growing oppurtunities. The money can be used to expand programs, pay general workers, or maintaining what we have. This cannot be accomplished alone, which is why we are asking for your support. Please join @SunstoneI on Twitter or our Facebook Page.