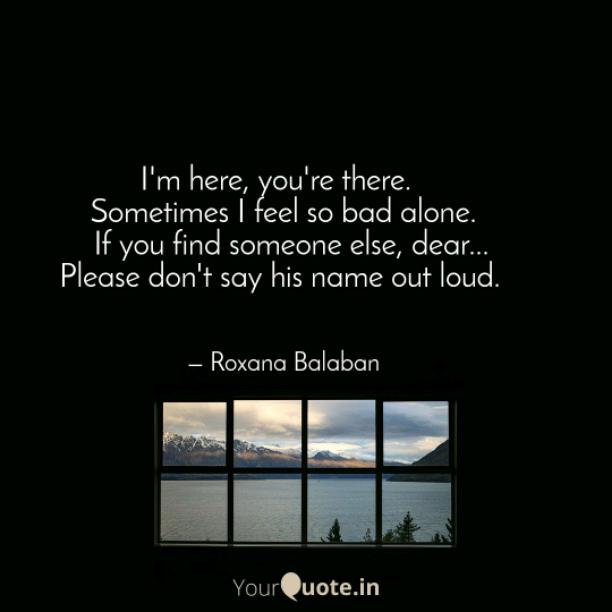 Don't Say
Read Count : 48
Category : Poems
Sub Category : N/A
I'm here, you're there.  

Sometimes I feel so bad alone.

  If you find someone else, dear...

Please don't say his name out loud. 




 Don't cut my heart,

 My dear, treat me good.

 Don't make my heart 

Bleeding overnight.  




I'm here, 

I lost you in my thoughts,

 You always reply 

Late to my words.




  If you kiss other lips, 

Then don't tell me you did it

 Just to get revenge,

 Because I won't believe your reasons. 




 If you want to release my hand; 

 Please don't let me fall.  

Maybe you're tired,

 You're not used to love. 




 If you want to leave,

 Think twice, 

If you leave me on the floor, 

You won't be able to pick me up.