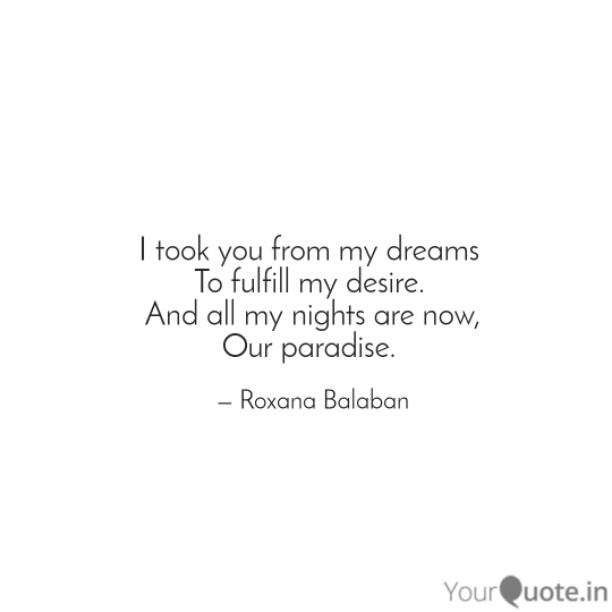 Our Paradise
Read Count : 43
Category : Poems
Sub Category : N/A
I took you from my dreams 

To fulfill my desire. 

 And all my nights are now, 

Our paradise. 




 Hold my breath over your soft kiss, 

I would remain like this for billions of years,

 Stuck between your mouth,

Sliding down into your wonderful arms. 




 I want to paint your face with my clumsy fingers,

 And let your hair fall on your straight shoulders.

  When I wake up... Baby,  will you be here?

  In the sunlight, let me see you.




  Tell me you'll stay longer,

 Keep my heart beating stronger.

  Honey, you're the reason for my breathing.




 The dark days are gone, 

The pain has changed into love.

And all my nights are now,

Our paradise.