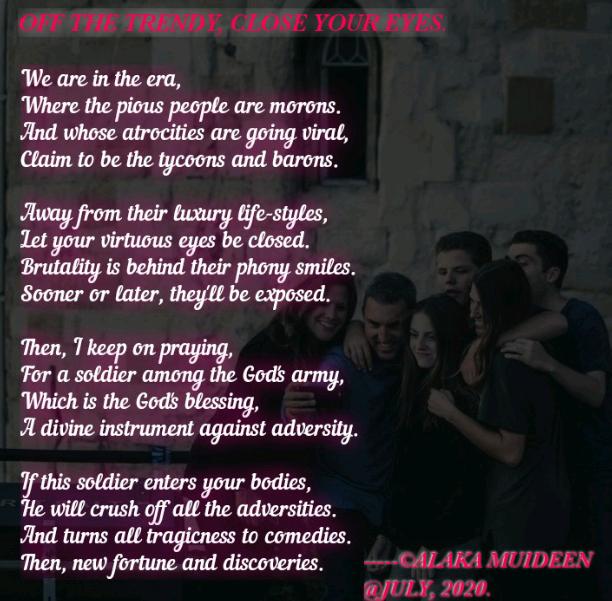 OFF THE TRENDY, CLOSE YOUR EYE
Read Count : 21
Category : Poems
Sub Category : N/A
OFF THE TRENDY, CLOSE YOUR EYES




We are in the era,

Where the pious people are morons.

And whose atrocities are going viral,

Claim to be the tycoons and barons.




Away from their luxury life-styles,

Let your virtuous eyes be closed.

Brutality is behind their phony smiles.

Sooner or later, they'll be exposed.




Then, I keep on praying,

For a soldier among the God's army,

Which is the God's blessing,

A divine instrument against adversity.




If this soldier enters your bodies,

He will crush off all the adversities.

And turns all tragedies to comedies.

Then, new fortune and discoveries.




© ALAKA MUIDEEN.

@JULY, 2020.