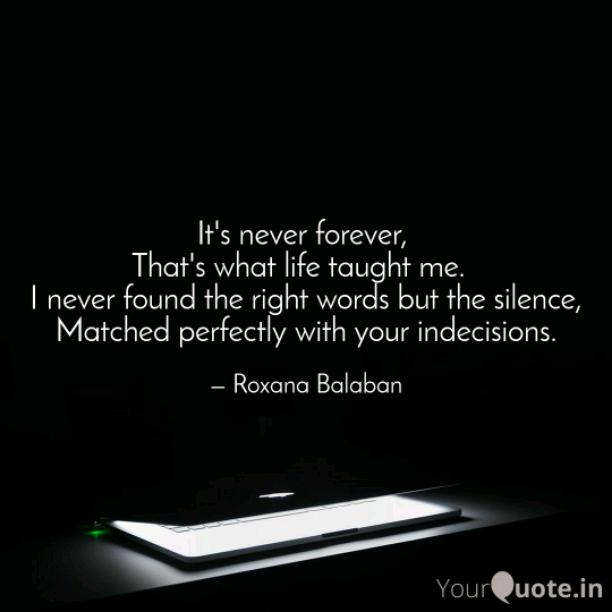 Never Forever
Read Count : 42
Category : Poems
Sub Category : N/A
It's never forever, 

That's what life taught me.  

I never found the right words but the silence,

 Matched perfectly with your indecisions. 




 You gave me life to end it,

 You let me burn slowly, 

And I forgot who I am, 

And why I'm still breathing. 




 It's never too late,

 If you realize it in time.

 But if you don't act now, 

There may not be another chance.




And I don't know

 What role I have, 

What song I have to play, 

When I can meet you again.




It is never forever 

Because it can end,

And what ends,

Will have no other beginning the same.