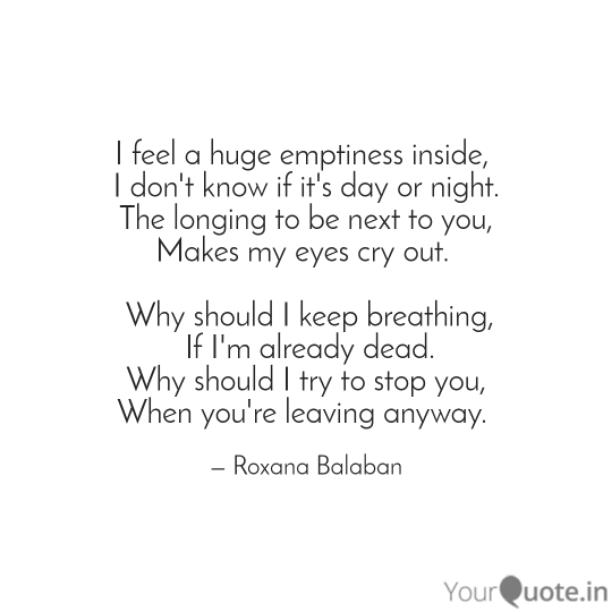 Anything About
Read Count : 39
Category : Poems
Sub Category : N/A
I feel a huge emptiness inside, 

I don't know if it's day or night.

The longing to be next to you,

Makes my eyes cry out. 




 Why should I keep breathing,

 If I'm already dead.

Why should I try to stop you,

 When you're leaving anyway.  




I have a strange feeling

 That I will never see you again, 

And we will die like that, 

Without expressing how I feel.




  It hurts me to know,

 It hurts me to think,

 It hurts me to know,

 That I can't change anything.




  I feel that you will not remember, 

Maybe you have already forgotten me, 

And this silence breaks my heart, 

Without knowing anything about you.