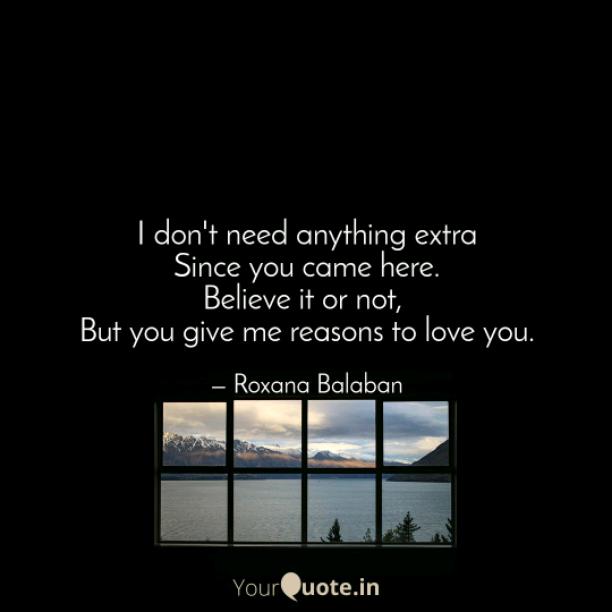 Loving More
Read Count : 40
Category : Poems
Sub Category : N/A
I don't need anything extra

 Since you came here. 

Believe it or not, 

But you give me reasons to love you. 




 Love me without shame, 

Even if many will be against you.

Love me without restraint, 

Love me today more than yesterday. 




 Let your thoughts go out of your mind, 

Let love flow out of your red heart.

  Let yourself be loved, 

Don't force me to be aside.  




Believe me this time it will be different, 

Believe me I would do anything.

  Believe me, you opened my heart

 And went inside my life,

Love me for an hour or a lifetime. 




 From my veins you make strings 

And you start to play the symphony, 

And my body trembles, 

Loving more, dear.