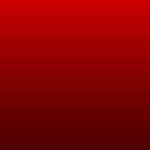 Category : Poems
Sub Category : N/A
In silence she watched as sorrow filled her heart.
She thought he changed, but he is falling appart.
The walls he built around his own heart has grown.
He has built stronger, higher walls to keep her out.
He left her broken and in doubt.
She longed to know him, to know his heart.
He made sure that they will forever be appart.
She will never know the secrets that he buried deep inside.
She will never know the reason why he tries to hide.
She only knows the way he touches her heart, in her dreams at night.
Then she wakes with this longing in her heart.
Every day is a day she has to fight.
Hoping that she would forget.
Someday maybe she will forget him forever.
Her heart won't. Not today. Not ever.