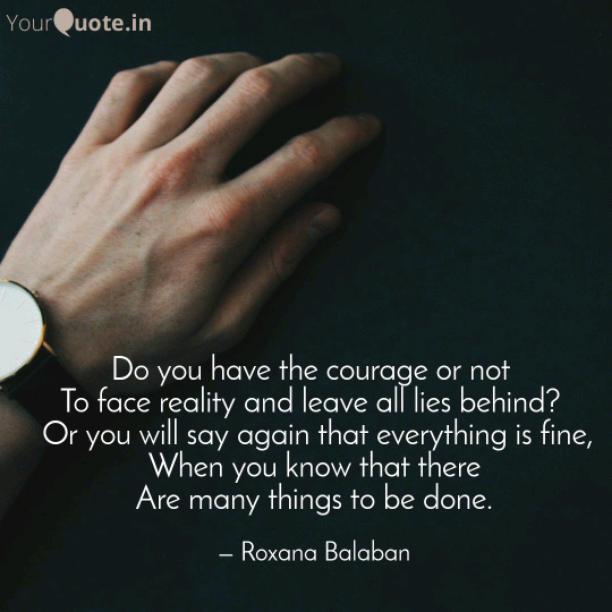 Courage Or Not
Read Count : 46
Category : Poems
Sub Category : N/A
Do you have the courage or not 

To face reality and leave all lies behind? 

 Or you will say again that everything is fine,

 When you know that there 

Are many things to be done.




 I did not deceive you,

 Always loyal.

 I belonged to you,

 Even when I did not know

If you were made for me. 




Will I find in you again the man 

I fell in love with at first sight?  

Believe it or not, 

I'm waiting for you to come.




  I will find you, 

Wven if you are near me, 

You are lost.

I need to bring you back, 

To bring you close to my chest.




 Without you, 

I miss you,

 And when you kiss me,

 I feel like we are in the middle of a theft 

And you have to be saved, 

You have to be saved by my hand.  




Give me the strength to forgive you

 And the strength to believe you again,

 I want to feel that you are here for me.

Always here for me.