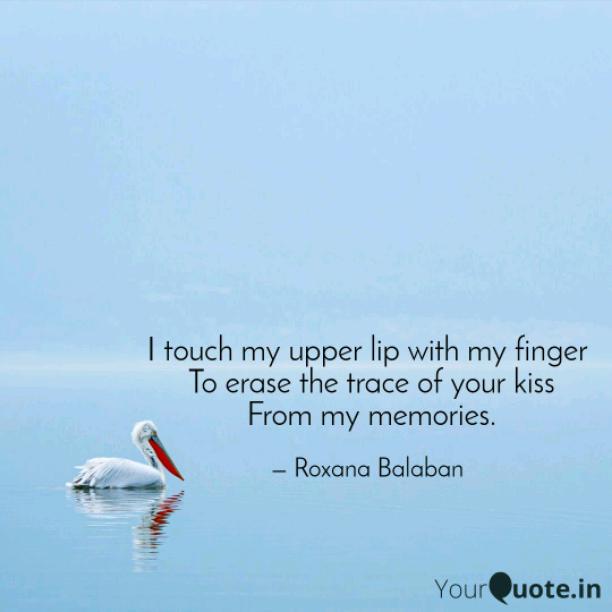 Category : Poems
Sub Category : N/A
I touch my upper lip with my finger

 To erase the trace of your kiss

 From my memories.  




I wonder why I would love again 

If I can't forget anything about you?




  I look at the pictures with us,

 We were both happy in the past.

 Now ... I don't know if you're still happy, 

Hand in hand with another person.




  I touch our old pictures, 

I feel your soft flavor on my shoulders.

You smile there, I cry here, stuck between 

The distances that burns inside me.




  I wonder if I will ever feel a shiver again,

 If all I feel now is the ashes

 Shaking over my old me. 




 I touch my eyes because through them

 I see how you look at me, 

As if everything has remained unchanged,

 Even if I am old now.