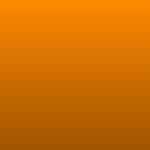 Miraculous Klix Fanfic. Meet There Future Kid Part 3.
Read Count : 54
Category : Books-Fiction
Sub Category : Fan-fiction
So this is part 3 gonna start where I left of.

"I Forgot to ask so why you never take of your hoodie?" alix asked lily while heading to the class.

"oh um.... because I just don't like to." Lily said.

" Oh ok." Alix said.

So in the class since alix was small she sat in the middle with Lily and Mylene beside her.

" Oh and Lily ignore chloe and don't talk to kim." Alix told her.

" Ok I will." Lily said.

Then chloe walks into the room and goes to where Lily is.

" Who are you?" Chloe asked sounding rude.

Lily didn't answer.

" Answer me." Chloe said sounding demanding.

Then she looked at alix.

" I can be shy." She whispered to alix.

"Chloe she's shy." alix said.

Then chloe was mad and took of Lilys hoodie.

" HEY GIVE THAT BACK!" Lily yelled.

Then Lily relised her hair came out of it's ponytail and every one was staring at her.

" Whoa your hair is long." Kim said.

Then Lily spotted her hair tie and grabed her hoodie and ran out of class.

" Lily wait!" Alix called out then ran after her.


Part 4 coming soon.