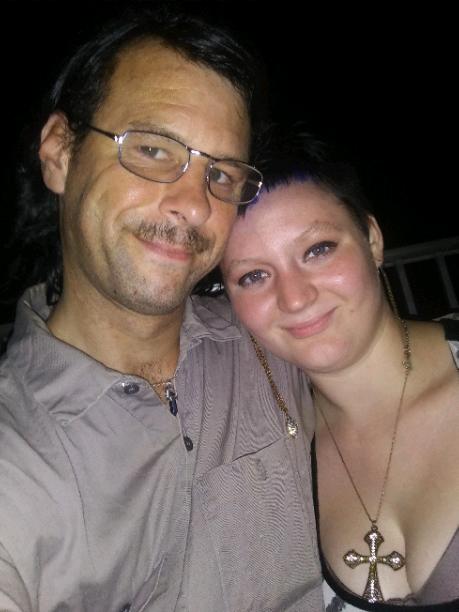 The Pearce Family Bakery
Read Count : 118
Category : Recipes
Sub Category : Entrees







How to start a bakery business from home?




Home Bakery Business - How to Start

Decide on the goods to bake. You probably already have a good idea about what you want to bake and sell in your business, but it's a good idea to figure out exactly what you are 




1: Planning to market.

2: Plan your kitchen space.

3: Get a permit.

4: Talk to a tax agent.

5: Set appropriate prices.

6: Start baking and selling.




Research home bakery laws in your state. Determine your business goals. Determine your home bakery brand. Plan your bakery menu & perfect your recipes. Designing your home bakery website, logo & social media accounts. The paperwork & business side of things. Make sure you're prepared




Come up with a business plan. A home-based bakery takes as much planning as a business located in a downtown shop. Research your target market. Make sure you stand out from the crowd. Decide where to sell your products. Keep your customers satisfied with consistent-quality products. 




Starting a home bakery business is more than just selling baked goods from home.. Choose a business name that will make you smile and that you'll be happy with in the long term.




Decide what types of baked goods to sell. Starting out, it will be easiest to focus on one or two items, such as bread or cookies. As you settle into your business, learn what's profitable, and what your customers like, you can expand your menu. Also, consider what will make your baked goods stand out.




BREAD PUDDING (NF)

croissant, caramelized white chocolate custard, caramel sauce

third pan 8×13″ (4lbs), easily serves 10 $25




FRENCH MACARONS… $20/DOZEN SPECIALTY VARIETY (GF)

ganaches; vanilla bean white chocolate, salted caramel, peppermint

buttercreams; speculoos spice, espresso, honey bourbon




PIES AND TARTS… $20/SERVES 8-10

pumpkin pie (nf); cream

pecan pie

pear-apple tart; almond cream (frangipane), streusel




BREAKFAST PASTRY… CROISSANT, PAIN AU CHOCOLATE, ALMOND CROISSANT

½ dozen, variety: REG, ALM, CHO $15

cinnamon coffee cake (nf), serves 3-4 $6

pumpkin-streusel bread (nf), serves 3-4 $6

cranberry-orange scones (nf), 9pcs $6




ENTREMETS…, $35/SERVES 8-10

gallery pillow; caramel-chocolate, hazelnut

pumpkin and caramel (nf); spice, rum

white chocolate cheesecake (gf); almonds, cream

opera torte (gf); coffee, chocolate, almond

citron macaron (gf, df); lemon, almond, meringue




BREAD… PAIN D'EPI, BRIOCHE, FOCACCIA $10/SERVES 4-5

epi 12" 2pcs, brioche 9×4" loaf, focaccia 8×8" slab




YULE LOG…, $45/SERVES 8-10

buche de noel 2019 (nf); chocolate, mousse, raspberry




COOKIES… $10/12PC ASSORTMENT (NF)

chocolate chip, ginger, oatmeal-cranberry, butter sablé




*while we take certain measures to ensure cross-contamination doesn't occur, we cannot guarantee

items indicated above are df, gf, or nf | (gf) gluten free; (nf) nut free; (df) dairy free




PICKUP DATES AND DEADLINES

Pick-Up for November holidays

deadline to order is Saturday, November 16th at 10:00pm




Friday, November 22nd – 10:00am to 10:00pm

Saturday, November 23rd – 10:00am to 10:00pm

deadline to order is Saturday, November 23rd at 10:00pm




Wednesday, November 27th – 10:00am to 5:00pm

Pick-Up for December holidays

deadline to order is Saturday, December 14th at 10:00pm




Saturday, December 21st – 10:00am to 10:00pm

Sunday, December 22nd – 10:00am to 3:00pm

deadline to order is Saturday, December 21st at 10:00pm




Friday, December 27th – 10:00am to 10:00pm

Saturday, December 28th – 10:00am to 10:00pm




Pick-Up for New Years Eve

deadline to order is Wednesday, December 25th at 8:00pm




Tuesday, December 31 – 10:00am to 5:00pm

If you missed the deadline dates: there will be a limited quantity of these menu

items available on pickup days for walk-in purchase. First come, first served. No

call-ins to reserve.






Japanese Pancakes Recipe




Directions

Prep




15 minutes

Cook




10 minutes

Ready In




25 minutes

Combine milk and vinegar in a large bowl. Allow to sit until milk has soured, about 5 minutes.




Meanwhile, sift together flour, sugar, and baking powder in a separate bowl; set aside.

Beat egg whites in a glass, metal, or ceramic bowl with an electric mixer until stiff peaks form.




Add egg yolks and vanilla extract to the soured milk; mix until well combined and pour into the center of the flour mixture. Use a whisk to combine all ingredients. Add mayonnaise and stir until there are no lumps. Fold in egg whites.

Heat a griddle on the stovetop over medium-low heat and melt butter. Grease round pancake molds and place onto the buttered griddle. Fill each mold halfway with batter. Cook until pancakes are golden brown on the bottom and not too liquid across the top, 4 to 6 minutes. Flip each pancake and mold together. Cook until the other sides are golden and pancakes have doubled in thickness, 4 to 6 more minutes. Slide the molds off the pancakes.

Footnotes

Cook's Note:

You can substitute regular mayonnaise for Japanese mayonnaise.

Nutrition Facts




Per Serving: 281 calories; 9.6 g fat; 40.2 g carbohydrates; 8.4 g protein; 107 mg cholesterol; 345 mg sodium. Full nutrition





YAKISOBA FRIED NOODLES




Ingredients

1 portion yakisoba noodles

2 tbsp yakisoba sauce

1 tbsp mayonnaise

50g pork

1/2 onion

1/8 white cabbage

1/4 green pepper

1 small carrot

aonori powdered seaweed

pickled shredded ginger

dried bonito flakes (optional)

 

Begin by cutting the pork into small slices. Cut the carrots and pepper into thin slices and roughly chop the onion and cabbage.

Stir fry the pork until browned, then add the other vegetables except for the cabbage and cook until tender.

Add the cabbage after the other vegetables are ready.

Add the noodles to the pan, then mix together while adding the yakisoba sauce.

Once it is ready, sprinkle over aonori (powdered seaweed) and top with shredded pickled ginger. For extra flavour you can add dried bonito flakes and mayonnaise.

 

HAYASHI RICE STEW

 

Ingredients

200g finely sliced beef

6-8 blocks hayashi rice stew roux

1 tsp Worcestershire sauce (optional)

450-500ml water depending on preferred thickness

1 onion

1 carrot

100g fresh Asian mushrooms, button or white also work

2 tbsp sesame oil

800g cooked Japanese rice

 

Of course to prepare this fabulous dish, you'll be needing some fluffy Japanese rice, so let's get that prepared and out of the way first. Be sure to follow our online recipe for the best results, or follow your preferred cooking method if you already have one. 

Whilst your rice is cooking, cut your meat and vegetables into bite sized pieces. Grab a heavy-bottomed pan and begin to soften the vegetables in one tablespoon of sesame oil until a little sautéed. Add the beef, cooking until browned.

Once the beef is cooked through, add the water and put it to boil before letting the mix simmer for approx. 15 mins on a low – medium heat until the vegetables have softened.

When cooked through, turn off the heat and add the Hayashi Rice Stew Roux. Mix well until the roux has dissolved. Add some more water if you want it a little thinner, or to compensate for water lost during cooking. 

Finally turn the heat back on low and let it simmer together for about 10 more minutes. Turn off the heat and add some Worcestershire sauce for added flavour. Serve with a portion of cooked rice. Serves about 4 people. 

Japanese Breakfast

 
Put the rice in a large bowl and wash it with cold water. Repeat washing until the water becomes almost clear.
Drain the rice in a colander and set aside for 30 minutes.
Cook the rice using either a rice cooker or a pot.
Ingredients
3 cups dashi soup stock

1 block tofu

3 to 4 tbsp. miso paste

1/4 cup chopped green onion
Put dashi soup stock in a pan and bring to a boil.
Cut tofu into small cubes and add them to the soup.
Simmer the tofu for a few minutes on low heat.
Scoop out some soup stock from the pan and dissolve miso in it.
Gradually return the miso mixture in the soup. Stir the soup gently. Stop the heat and add chopped green onion.
Try not to boil the soup after you put miso in.
Ingredients
1 cup short-grain white rice (cooked)

2 (50 gram) packets fermented soybeans (natto)

1 teaspoon soy sauce (to taste)
Place the hot cooked rice in a large rice bowl.
In a small bowl, combine two packets of natto (fermented soybeans). If the package comes with packets of seasoning sauce and karashi (hot Japanese yellow mustard), add the contents to the bowl. Mix vigorously with chopsticks.
Add in favorite garnishes to the natto. Additional soy sauce may also be desired, to suit individual taste. Any number and combinations of the above-suggested garnishes may be added into the natto mixture.
Next, top the steamed rice with the mixed natto, and add extra garnishes as desired. Eat immediately.
Ingredients
8 fresh or frozen komochi shishamo (smelt with roe)

Cooking spray

Grated daikon (Japanese radish)

Garnish: soy sauce (season to taste)
Rinse shishamo gently with water. Pat dry with a paper towel. If it's frozen, thaw the fish first, prior to grilling.
Spray canola oil on a grill pan.
Over medium-high heat, gently grill fish on each side about 4 to 5 minutes until browned. If you prefer the skin of the fish to be more on the crisp side, grill a few minutes longer to taste. When turning the fish over, be very careful as the fish are delicate and can easily break apart. The skin of the fish is also very thin and if it happens to break open slightly when cooking, it's natural, and there's no need to worry.
Grate Japanese daikon radish and serve this on the side, seasoning the radish and fish with soy sauce to taste.
Pickled Vegetables (Tsukemono)


Ingredients
Combine all of the ingredients except for the cucumbers in a small pot and simmer over medium heat until sugar is dissolved. Allow the mixture to cool.
Roughly chop cucumbers into medium pieces. Transfer the cucumbers into ​a large storage container with a lid.
Pour the soy-vinegar mixture over the cucumbers and cover the container. Refrigerate and allow the cucumbers to marinate for 8 hours to 1 day. (For best flavor, marinate for 2 days.) Turn cucumbers in the marinade periodically to season them evenly.
Store in the refrigerator for up to 5 days.
Soy sauce is used as both an ingredient and also a condiment. In Japanese cuisine, soy sauce can be used to enhance the flavor of almost any type of food. Most commonly, it is used as a condiment on tofu, sushi, vegetables, grilled fish, meat, and mochi (rice cakes). This soy sauce egg (shoyu tamago) is delicious.
Vegetable Side Dishes (Kobachi)


Ingredients
1/2 bunch of organic lacinato (dinosaur) kale (about 3 cups chopped)

1/2 teaspoon extra virgin olive oil

2 teaspoons mirin (Japanese sweet cooking sake)

1 to 11/2 teaspoons soy sauce (to taste )

Pinch of sea salt (to taste)
Wash kale well and discard the bottom of the stems.
Chop the kale by stacking a few leaves together and cutting perpendicular to the stem from top to bottom. Make small bite size strips of kale.
In a small pan, heat olive oil over medium-high heat and add chopped kale. Saute for about 2 minutes until the leaves begin to wilt slightly.
Drizzle mirin over the kale and saute for another minute, cooking off the alcohol from the mirin.
Next, add soy sauce and a pinch of salt to taste. Continue to saute until the kale is more tender, yet still firm. About 2 minutes. If desired, feel free to cook the kale longer if you prefer the kale to be more tender and well done. Another 3 minutes.
Serve immediately in small individual servings dishes.
Tamagoyaki Japanese Omelette
Ingredients:
4 eggs
1 tbsp soy sauce
1 tbsp mirin
1 tbsp sugar
pinch of salt
cooking oil as needed
First, beat your eggs well in a bowl using either a fork, or chopsticks if you are an expert chopstick user.

Add one tablespoon each of soy sauce, mirin and sugar and a little salt to your mix.

Put a small amount of cooking oil in your pan and bring it up to medium heat. Keep some kitchen roll handy to help keep the pan oiled during cooking.

Add a small amount of your egg mix into the heated pan. Once the egg has cooked slightly so that the top is still slightly uncooked, push it over to the side of your pan.

Add a little more oil to the pan using the kitchen roll and add another small amount of the egg mix to your pan. Again, wait for this to cook a little, but before it sets on top. You can then begin to roll the first bit of egg over the mix you just put in the pan until you have a small roll of egg.

Continue adding a small amount of egg while oiling the pan each time in between. As you add more egg and roll it up each time, your egg roll will start getting larger and easier to add new layers. Keep adding the egg in new layers until you have used it all up.

Your tamagoyaki is now finished so remove from the pan and wait to cool before slicing it up into thin pieces with a sharp knife.