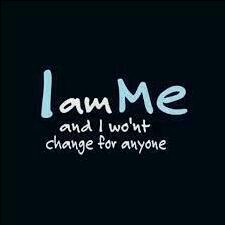 Hate The Feeling Of Love
Read Count : 61
Category : Poems
Sub Category : N/A
Woah woah woah..
Did you say love .what is love to you
I mean what do you know about love when 
You literally know nothing about it.
My brother just the thought of knowing you make 
Me sick.I thought you knew me better but no you 
Didnt.

You were my best friend,my first love,my first kiss,
My first heart breaker;my first everything. I thought you
Were someone I could possible trust but it turns out
Differently. My brother I'm not mad but I'm just heart
Broken. I thought I would find another you in a minute
But I can't its not easy to let go.if it was easy I would
Have done it

I have shut the world out,cause I'm in peices that can
Not be glued together. I can't even look on the mirror
Cause if I do I will be hurting myself even more. 
I cant love myself after what i had done.i should have 
Known that you never loved me.i told you my deeperst secrets.
My brother you are laughing and smiling when
I'm crying and sobbing all day long.

Its been years since you broke my heart
But I can't even tell someone my name without 
Remembering you.everyone reminds me of you.
You looked deep into my eyes and every time 
When you did that it would feel like you are trying to 
Read my future,but no all that was just an act.

How dumb was I to even think that you were the one
For me.look every time when I see you with someone I 
Just smile and pass by, but deep down it hurts.you played my heart 
But still I'm still breathing the same air as you.I wanted 
To move away but just the thought of losing all that I had
Because of you made me stay. Thank you for showing
Me the real you before it was too late.