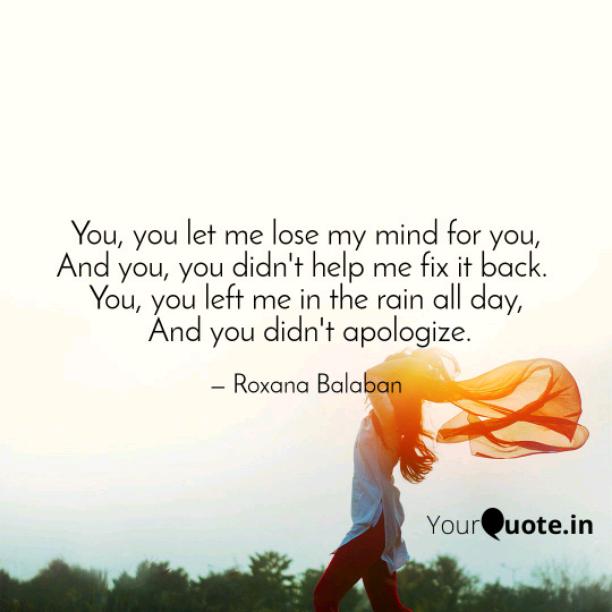 You Let Me Lose
Read Count : 46
Category : Poems
Sub Category : N/A
You, you let me lose my mind for you,

 And you, you didn't help me fix it back.  

You, you left me in the rain all day,

 And you didn't apologize. 




 You let me kiss you in your house, 

And then you disappeared.  

You like to play hard, 

But I already know your game.




  You, you taste words

 You don't finish speaking.

 You, it's hard to be found

When someone needs you. 




 You never say what you really think, 

You never find the right place to meet. 

You never find the time,

 That's why you're always late. 




 You leave me with many questions, 

When you talk a lot without stopping.

And when you take my hand, 

My bones tremble through my flesh.  




You made me lose my heart

 In places where I never found it again. 

You make me lose my head,

When I think of you in the middle of the day.