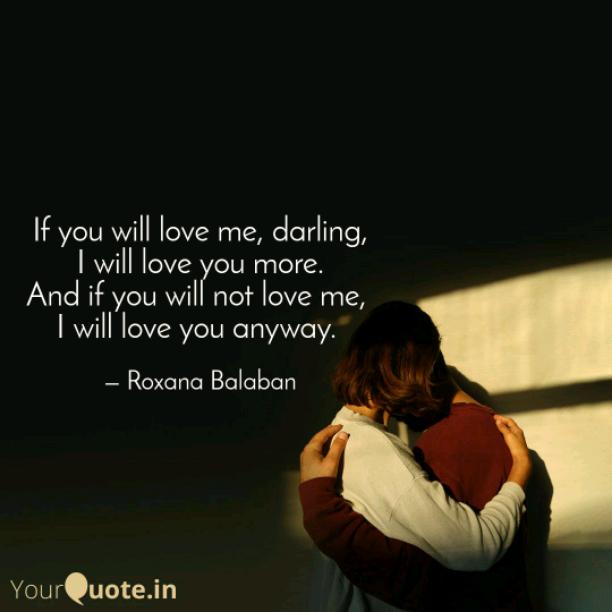 If You Will Love
Read Count : 50
Category : Poems
Sub Category : N/A
If you will love me, darling,

 I will love you more. 

And if you will not love me, 

I will love you anyway. 




 If you already love me,

 Say it out loud.

Giving to my heart a chance, 

A new life can start now.  




If you kiss me once dear, 

Let me taste your lips several times, 

Until my mouth hurts...

But even so, I will touch your lips.  




I look at you even when my eyes are closed,

 Because your face is impregnated on my eyelid.

  If you leave, 

I'll stay here, 

Waiting for you to come back to me.  




Say dear that you want to be with me

 The way I want to be with you, 

And that we will fight together

 To set our hearts lovely and free.