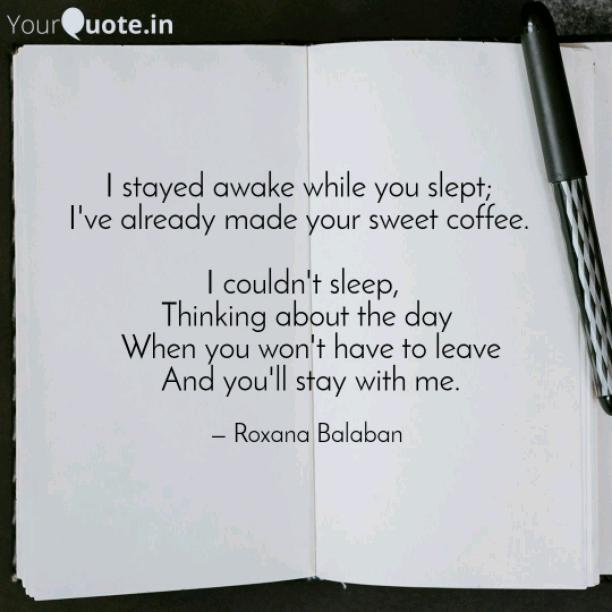 Sweet Coffee
Read Count : 67
Category : Poems
Sub Category : N/A
I stayed awake while you slept;  

I've already made your sweet coffee.  




I couldn't sleep, 

Thinking about the day

 When you won't have to leave

 And you'll stay with me. 




 You slept with your head on my shoulder, 

I did not move.

You sleep like an angel;  

I want to protect this love.




 I would like you to feel homey in my arms,

 My fingers will arrange your ruffled hair. 

 My lips will touch your skin, 

Everything will be fine. 




 I miss you,

Even if you are here,

 You are silent,

And I miss you talking to me. 




 Don't go far,

 Don't let the coffee get cold,

 Don't go anywhere, 

Please stay here with me.