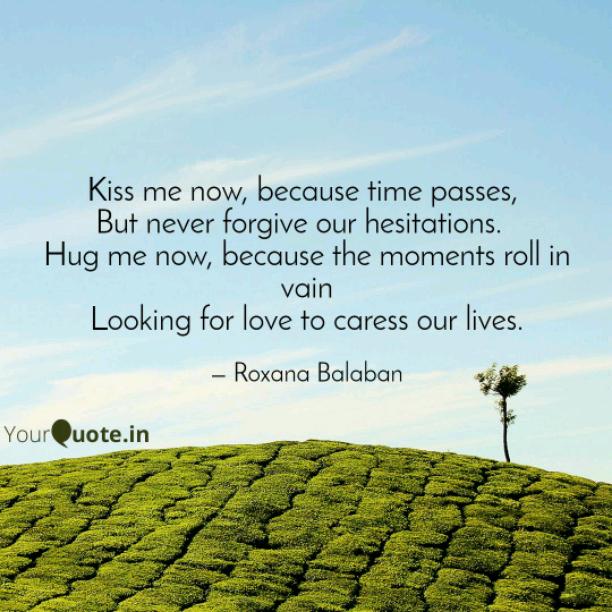 Kiss Me Now
Read Count : 52
Category : Poems
Sub Category : N/A
Kiss me now, because time passes, 

But never forgive our hesitations.  

Hug me now, because the moments roll in vain

 Looking for love to caress our lives. 




 Talk to me, tell me everything you feel.

Tell me it was worth waiting for you...

Another dream coming true. 




 Touch me because I want to be sure you're real,

 Touch my soul from my rented body.  

Look at me and tell me everything you see.

Tell me if you can read my thoughts about you. 




 I want to thank you for staying here, 

Motionless by the storms, waiting for me.  

Time is a cruel friend,

 It disappears when you need it the most

 And you can't live without it.  




Come closer to me,

 Closer and closer,

 I want to be part of your soul.

Part of your darkness.