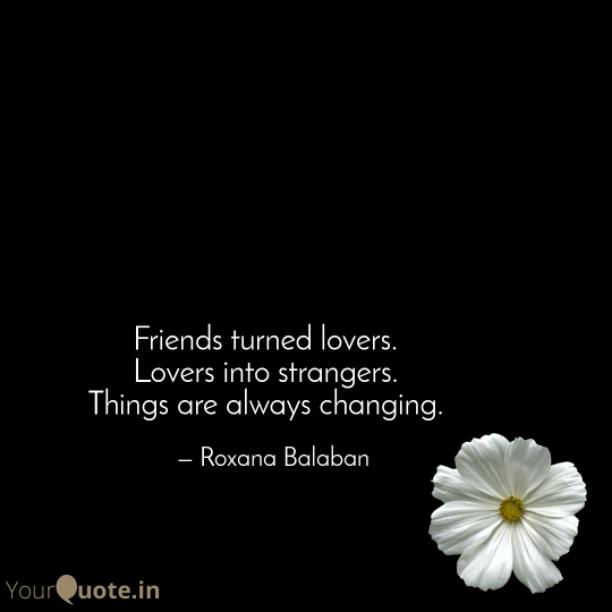 Category : Poems
Sub Category : N/A
Friends turned lovers.  

Lovers into strangers.  

Things are always changing.  




Ex-lovers are still friends, 

Simple friendship...

Love can change minds, 

Open the hearts of others closed.




Friends who love each other more, 

But still only friends.

Good things don't always remain the same.




Sand turned into flame.  

Hot flame into iceberg.

Good things always take time

Covering the ashes .