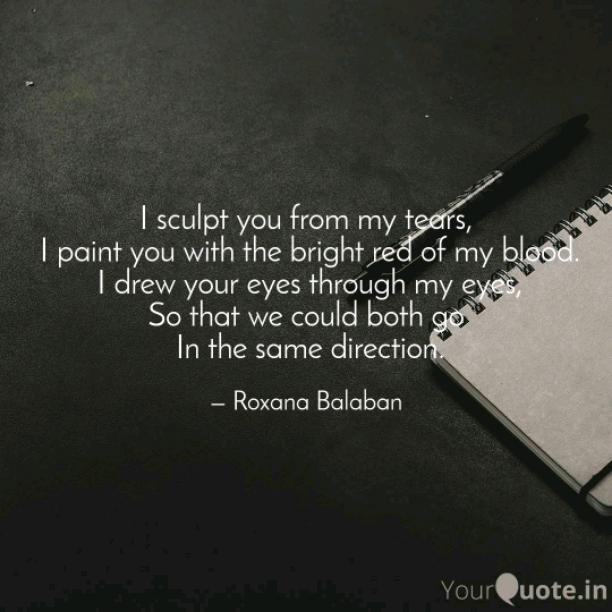 From My Tears
Read Count : 55
Category : Poems
Sub Category : N/A
I sculpt you from my tears,

 I paint you with the bright red of my blood.

  I drew your eyes through my eyes, 

So that we could both go

 In the same direction.




  I pray to heaven to let you be mine, 

And the rains to bypass you.  

You are a piece of my soul, 

You are the person I'm missing. 




 I took you out of my imagination 

And I projected you on the window of my soul.

 When I touched your hand, 

You connected my heart to your soul.  




You have the voice of an angel

 And the gentle look of a good man. 

When you speak, the world is quiet,

 To pay attention to your words.




 I prayed to the sea to wash away my sins

To be worthy of you.

 Let me be with you forever,

 I prayed to be yours.




  I've only dreamed of you for so many years,

 Since I was a child.

 Now that you're in front of me,

 I want my life to never find an end.