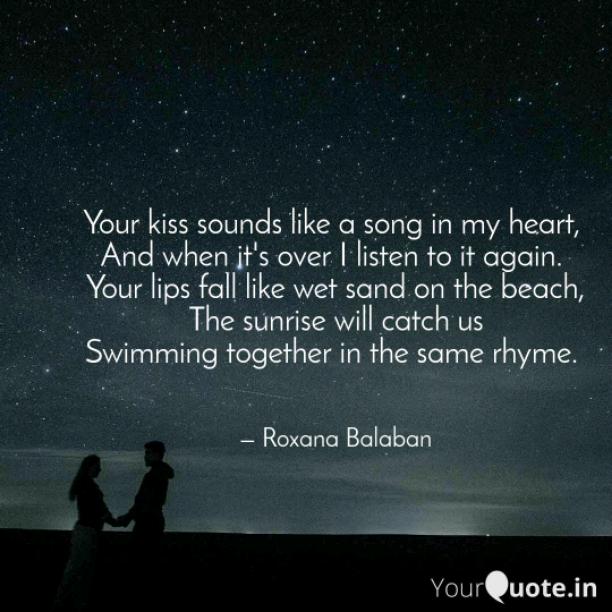 Your Kiss Sounds Like A Song
Read Count : 52
Category : Poems
Sub Category : N/A
Your kiss sounds like a song in my heart, 

And when it's over I listen to it again. 

 Your lips fall like wet sand on the beach, 

The sunrise will catch us

 Swimming together in the same rhyme.  




The violin seeks your hands

 To draw the map of the world

 In which we fall wandering empty, 

Searching for our son.  




My heart fills your heart with love, 

And your dreams clothe my great desires.

  Your fingers dance with my whole body,

 Among the people who go in a hurry

 To drink their coffee in the morning.  




We move like the sea breeze across the ocean,

 One step back and three steps forward, 

Dancing like vampires

 When the moon breaks the night.